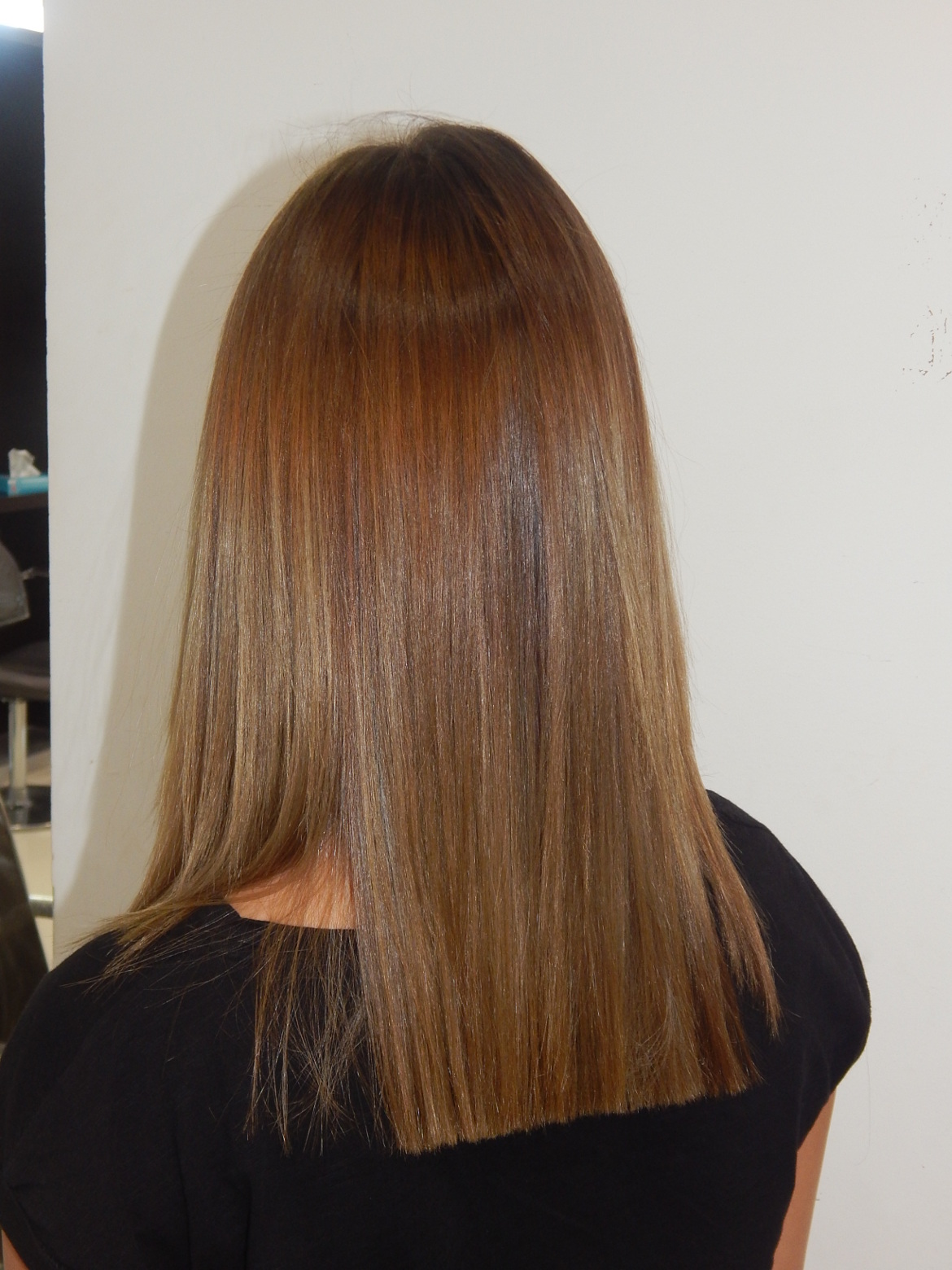 Basic Hair cutting
1.Basic Hair cutting
Search for the dates on the annual program / 14 Mornings / 49 hours, or 7-day.
Refers on Training Centres graduates which for any reason would like to refresh their knowledge of the basic haircuts and other, and who have sufficient practical experience in hair cutting.
Conducting theoretical and practical presentation followed by practical application by learners.

The following haircuts and techniques are included in the Curriculum:
- Inverted Layers and Graduation,
- Long Layers and Graduation,  
- Bob Classical,
- Graduated Bob,
- Short Layers,
- Fringes,
- Scissors over comp,
Techniques: one length, one length with light Graduation, Free cutting, Graduation, Graduation inward/out, Carving Square, Round, Short to long, Long to short, Additional thinning techniques ....More.

1.Βασικά κουρέματα
Αναζητήστε τις ημερομηνίες στο χρονιαίο πρόγραμμα / 14 Πρωινά / 49 Ώρες, ή και 7 ολοήμερα.
Απευθύνεται στους απόφοιτους Εκπαιδευτικών Κέντρων οι οποίοι για οποιονδήποτε λόγο θα ήθελαν να φρεσκάρουν τις γνώσεις τους όσον αφορά τα Βασικά κουρέματα και άλλα και οι οποίοι έχουν αρκετή πρακτική εμπειρία στο κόψιμο μαλλιών.
Πραγματοποιείται θεωρητική και πρακτική παρουσίαση και ακολουθεί πρακτική εφαρμογή από τους εκπαιδευομένους.
Τα ακόλουθα κουρέματα και Τεχνικές συμπεριλαμβάνονται στην Διδακτέα ύλη:
- Πολύ Μακριές Σκάλες & Φυλλάρισμα,
- Μακριές Σκάλες & Φυλλάρισμα,  
- Κλασσικό Τετράγωνο,
- Φυλλαριστό Τετράγωνο,
- Κοντό Σκαλιστό,
- Φράντζες (διάφορες),
- Ψαλίδι και Χτένα συνδιασμός,
Τεχνικές: Ένα μήκος, Ένα μήκος με ελαφρό φυλλάρισμα, Ελεύθερο κόψιμο, Φυλλάρισμα, Φυλλάρισμα προς τα μέσα/έξω, Σκάλισμα Τετράγωνο, Στρογγυλό, Κοντό προς μακριά, Μακριά προς κοντό, Διάφορες τεχνικές αραιώματος, ….Άλλα.